Beltone Ally hearing aids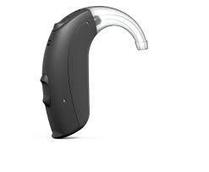 Better hearing. Better life quality
With Beltone Ally hearing aids, life can be more rewarding. When you simply need to hear better, Beltone Ally is always there for you, like a reliable friend.
Welcome back to better hearing and better life quality. A life where socializing with friends and family - or just watching TV – is rewarding, relaxed and stress-free. Beltone Ally includes advanced, easy-to-use features never before seen in this class of hearing aids. Advanced but easy to handle
Beltone Ally has a great collection of advanced features to help you hear better. With Beltone Ally you will stay in the conversation, even if the party gets a bit loud. The Sound Cleaner feature will help reduce the background noise. Speech Spotter will let Beltone Ally adapt to where the sound is coming from, so you can follow the conversation better.

Reliable, like a good friend
With Beltone Ally you can do all the things you love in life with confidence. If you like outdoor activities, you can be sure that moisture from sweat or rain is nothing to worry about – Beltone Ally's special HPF80 NanoBlock coating can handle it.
When you're with friends or loved ones, Beltone Ally will help you hear the precious moments you might have been missing. And when you hug somebody, you won't experience any annoying whistling sounds, thanks to the Whistle Stop and Feedback Eraser features of your Beltone Ally.
There's an Ally for you
Beltone Ally comes in a variety of discreet, cosmetic models and colors, so you can easily find a model that suits you.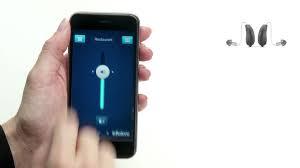 Stream sounds from anywhere
With a direct wireless connection to your hearing aids, it's simple and convenient for you to hear your TV and stereo directly through your hearing aids, just like headphones – without the inconvenience of cables, a relay device or a connector around your neck.
SmartRemote app
Use your iPhone® or Android™ phone to easily and discreetly control your hearing aids and adjust volume and programs remotely. All you need is the Direct PhoneLink 2.
Beltone Direct Personal Audio Link (myPAL™)
Now you can choose just what you listen to by placing a small, wireless microphone close to the source of the sound you want to hear – even at a distance.
Beltone Direct Phone Link 2
Hear phone conversations in your hearing aids, and use your phone hands-free.
Beltone Direct TV Link 2
Stream sounds from your TV directly to your hearing aids. Just set the volume to your own comfortable level and nobody will mind.
Beltone Direct Remote Control 2
This easy-to-use device allows you to adjust hearing aid settings and the volume you hear from your TV or stereo.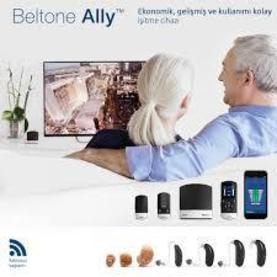 Based on the audit of the hearing, Echo Clynic specialists will select a hearing aid that meets your needs and material possibilities. Echo Clynic - you still did not know such a service.