Beltone Change hearing aids
Five ways Beltone Change makes better hearing easy.
GET GREAT VALUE FOR YOUR MONEY
CHOOSE THE RIGHT HEARING AID FOR YOU
HEAR THE SPEECH AND SOUNDS YOU WANT
HEAR BETTER WHEREVER YOU GO
GET MORE CONTROL AND MORE FREEDOM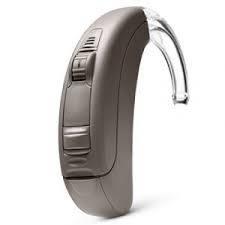 Standard power
Beltone Change hearing aids allow you to have a standard power solution that fits your cosmetic requirements.
High powerIf you have a stronger hearing loss, Beltone Change offers high power versions in all styles and shapes – Behind-The-Ear, Receiver-In-Ear and custom-molded In-The-Ear hearing aids.
Program selector
Most Beltone Change models come with a push button for you to have up to 3 environmental programs tailored to your hearing needs. You can then manually switch between programs.
Volume control Beltone Change models are available with volume controls. This enables you to adjust the volume level manually whenever you feel it is needed.
Direct Audio Input
With the Behind-The-Ear models of Beltone Change you can have a Direct Audio Input (DAI) facility. DAI allows direct connection of sound sources such as radio and television to your Beltone Change hearing aid.
Telecoil
You can choose to have a telecoil option with your Beltone Change hearing aid. The telecoil solution transmits the sound directly to the hearing aid and is useful in theaters, churches and airports.