Oticon Delta

hearing aids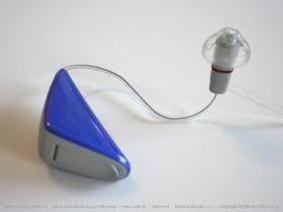 Somerset, New Jersey--February 12, 2007--Leading hearing aid manufacturer Oticon, Inc. has introduced a groundbreaking hearing device designed to change forever the perception of hearing aids. Called Oticon Delta, the miniature hearing device with its trendy triangular shape and stylish colors is aimed at boosting speech understanding in difficult listening situations for people with all configurations of hearing loss up to 80 dB flat.

The Delta XR extended range enables hearing care professionals to fit both high frequency losses - often found with first time users - and more traditional flat broadband hearing losses. Delta XR is available in three models, including a new lower price Delta 4000, making Delta's fashionable good looks and cutting-edge functionality an option for more people than ever before.
Oticon recognized that designing a hearing instrument that appealed to people's desire for attractive, high-tech solutions would was only a first step in gaining acceptance. "This is definitely not your grandfather's hearing aid!" says Peer Lauritsen, President of Oticon, Inc. "For the first time we have a hearing device that combines cutting edge hearing aid technology with contemporary design to attract image-conscious users. With the expanded range, hearing care professionals are able to fit more than 80 percent of their patients with a hearing device that users want and can continue to wear, even if their hearing loss progresses."

RITE for All
The proprietary receiver-in-the-ear technology (RITE) enables Delta XR to combine the cosmetic advantages of in-the-ear instruments with the technological possibilities of behind-the-ear devices. The expanded line includes a Delta XR Micro Mold, for hearing losses that extend across the entire frequency range. The Micro Mold sets a new standard in aesthetics for custom molds. Micro Mold, together with the Delta XR Open Dome and Plus Dome, allows patients to choose an attractive, cosmetic solution regardless of their degree of hearing loss.
"2 in 1"
Fitting FlexibilityDelta XR's two differentiated fitting strategies enable hearing care professionals to fit both high frequency and broadband hearing losses, up to 80dB flat, with the same instrument. The fitting strategy for high frequency losses, the "clarity approach", is designed to deliver the best speech understanding in noise without side effects, benefiting new users with limited tolerance for amplification. Delta XR's broadband fitting strategy features proprietary Voice Aligned Compression to enable hearing care professionals to provide customized sound schemes across the entire frequency range, benefiting people with flat or sloping hearing loss as well as more experienced users.

New Price Option
The new lower priced Delta XR 4000 rounds off the extended product range, providing excellent all around performance including Artificial Intelligence-enabled automatics and advanced functionality such as noise reduction, directionality and feedback cancellation. With the new Delta XR 4000, users don't have to sacrifice style because of price.
Looks Too Good to Be Invisible
Delta XR's fashionable good looks have earned it a number of prestigious national and international awards including the International CES Best of Innovations Design and Engineering Award, the Red Dot Award and the Design Award of the Federal Republic of Germany. The award-winning device comes in seventeen color styles - from popular "Cabernet Red" and "Samoa Blue" to the exotic "Wildlife" (leopard) and "Diamond Black" - giving Delta XR a sleek and sexy styling that appeals to a new generation of hearing aid users. With Delta XR's modular set up, changing the look of the instruments to suit each user's style sense is quick and easy.

About Oticon
Delta XR is the latest invention from Oticon, one of the most innovative hearing instrument manufacturers on the market. With over 100 years of experience, Oticon looks back on a number of technological breakthroughs in hearing aid history that have made a significant difference for people with hearing loss. Oticon is the only manufacturer with its own research center ensuring that the needs of hearing aid users are always put first when developing new hearing solutions.

Audiological concept
Clarity. The amplification strategy in deltais designed to boost clarity and thereby enhance speech understanding, especially in noisy surrounding sthrough the use of advanced, automatic, multiband directionality. In quiet surroundings, the aim is to avoid unnecessary amplification to preserve transparency.

Features Of The Oticon Delta 8000 Hearing Aid
*Automatic Multi-Band Adaptive Directionality: This feature uses four frequency bands that provide effective directionality in a variety of listening situations. Additionally, it is capable of reducing background noise from multiple directions at the same time, helping to make in-noise conversations much easier and more enjoyable.
*TriState Noise Management with VoiceFinder: This feature allows users to move seamlessly between three different states, providing users with the maximum comfort, and highest speech intelligibility. VoiceFinder is an advanced voice location technology that makes in-noise conversations much easier.
*Automatic and Manual Adaptation Manger: With this features, users have the option of allowing his or her hearing aid to automatically and gradually increase its gain over time, allowing for enhanced flexibility, and reducing fine tuning sessions later.

❍ Frequency Range: up to 8000 Hz
❍ Automatic Multiband AdaptiveDirectionality
❍ Memory functionality
❍ TriState Noise Management
❍ Automatic and ManualAdaptation Manager
❍ 6 channels with Open Dome
❍ 7 channels with Plus Dome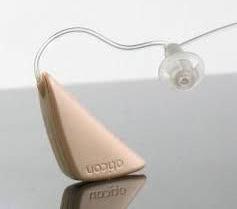 Clinic Echo sells hearing aids at southern Israel - from Ashdod to Arad. For the people that make it difficult to come to our clinic, we offer all services on-site - working or living.